Beach Cleanup for Corporates
Everything you need to know to arrange your own corporate event with Plastic Free
Seas or to get the most out of a beach cleanup can be found here. Get ready to take action and make a difference!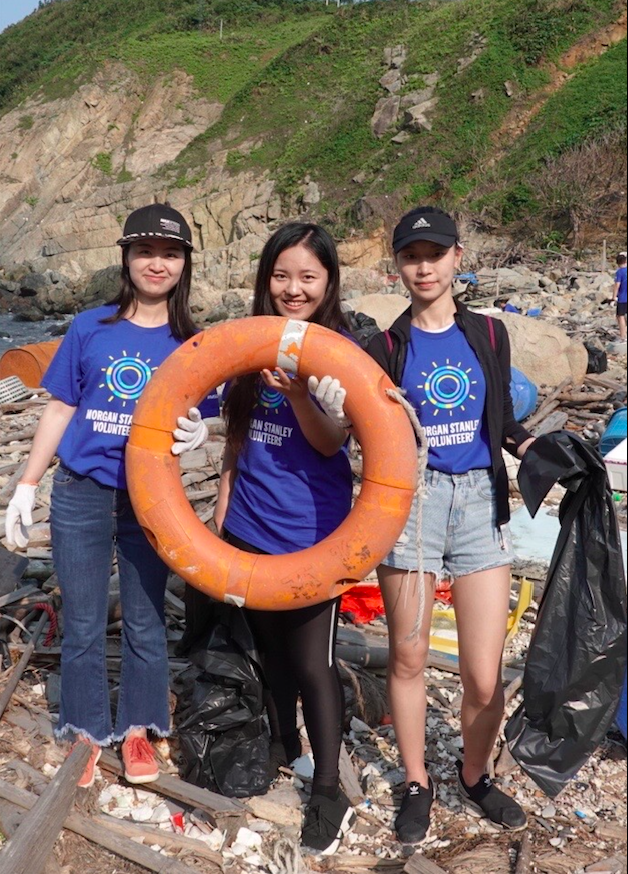 The corporate events Plastic Free Seas organises are the foundation with which we run our education programs free of charge in schools. The financial support from companies allows us to offer a variety of programs, from talks, art and science classes, action and awareness days to youth conferences in both local and international schools.
The charity is funded through donations. PFS does not receive government funding.
Why Book a Beach Cleanup?
Plastic Free Seas has organised over 500 beach cleanups in Hong Kong since 2008. We have a wealth of experience leading people of all ages in beach cleanups, ensuring that the events are not only safe but meaningful and fun. Participants leave knowing not only about the local and global issue of plastic marine pollution but are also empowered with solutions to tackle this issue on a personal or corporate level.
We work with the government and private companies to ensure that bagged waste collected from beach cleanups is removed from the beach and where possible clean recyclables are sent for processing.
At Plastic Free Seas events plastic avoidance is a priority. Therefore, we discourage single-use plastic such as water bottles, disposable ponchos and single-use gloves. At each event we provide reusable gloves, garbage bags and a first aid kit.
Participants are asked to bring 1 to 2 litres of drinking water in a reusable bottle, wear closed-toe shoes, bring bug spray and sunscreen and wear appropriate clothing for the weather.
Plastic Free Seas has third party liability insurance and staff trained in first aid.
Combined Beach Cleanups and Lunch & Learns
All of PFS beach cleanups are combined with our 'in-class' education programme. Learning about the issue of plastic marine pollution prior to the beach cleanup allows staff a greater understanding which results in a bigger impact at the cleanup and more actions taken to reduce waste at the office and in people's personal lives. Staff are more engaged and they find the cleanup event more meaningful.
How much does the combined Corporate Programme cost?
The service fee for the combined Lunch & Learn and Beach Cleanup programme for up to 50 people is HK$7,000 on a weekday*. The additional fee per person (above 50) is $100 for up to 75 people. We will arrange the Lunch & Learn and beach cleanup events at a time and beach convenient to you, provide onsite education and safety briefing and do a debrief with your team. Both events may be held on the same day, or the Lunch & Learn may take place within a week prior to the cleanup as required.
We provide reusable gloves, bags, first aid, and have third-party liability insurance. We also arrange the collection of the waste afterwards. Transport to/from the beach will need to be arranged by you.
We will work together with you to determine a schedule, based on your preferences and the tides. As a guideline, we suggest keeping the time on the beach to no longer than 1-1.5hrs. From experience this is more than enough for most people.
* There is limited availability for weekend beach cleanups, and there is a 50% surcharge for these events.
Typical schedule
2pm:                 Arrive at the beach
2.00 – 2.15pm:  Safety and activity briefing
2.15 – 3.15pm:    Beach Cleanup
3.15 – 3.30pm:   Debrief and group photos
Note: start/end times may depend on the tide, and there may be extra time needed to get to and from the transport drop off location
Some examples of beach cleanup locations
1. Cheung Sha Lan, Lantau (ferry then 15 min walk)
2. Sam Pak Wan, Lantau (private bus or public ferry/bus)
3. Sok Kwu Wan, Lamma (public ferry then 15 min walk)
4. Butterfly Beach, Tuen Mun (private bus then 10 min walk)
5. Lung Kwu Tan, New Territories (private bus)
6. Clearwater Bay, New Territories (private minibus/coach)
Please Note
We try to go to unmanaged beaches which are not regularly cleaned, but there is no way to ensure how much rubbish there will be on a beach on a given day. These unmanaged beaches tend NOT to have public facilities such as toilets and shops. Most of the above beaches have facilities at the ferry pier or drop off location, etc., but not at the beach.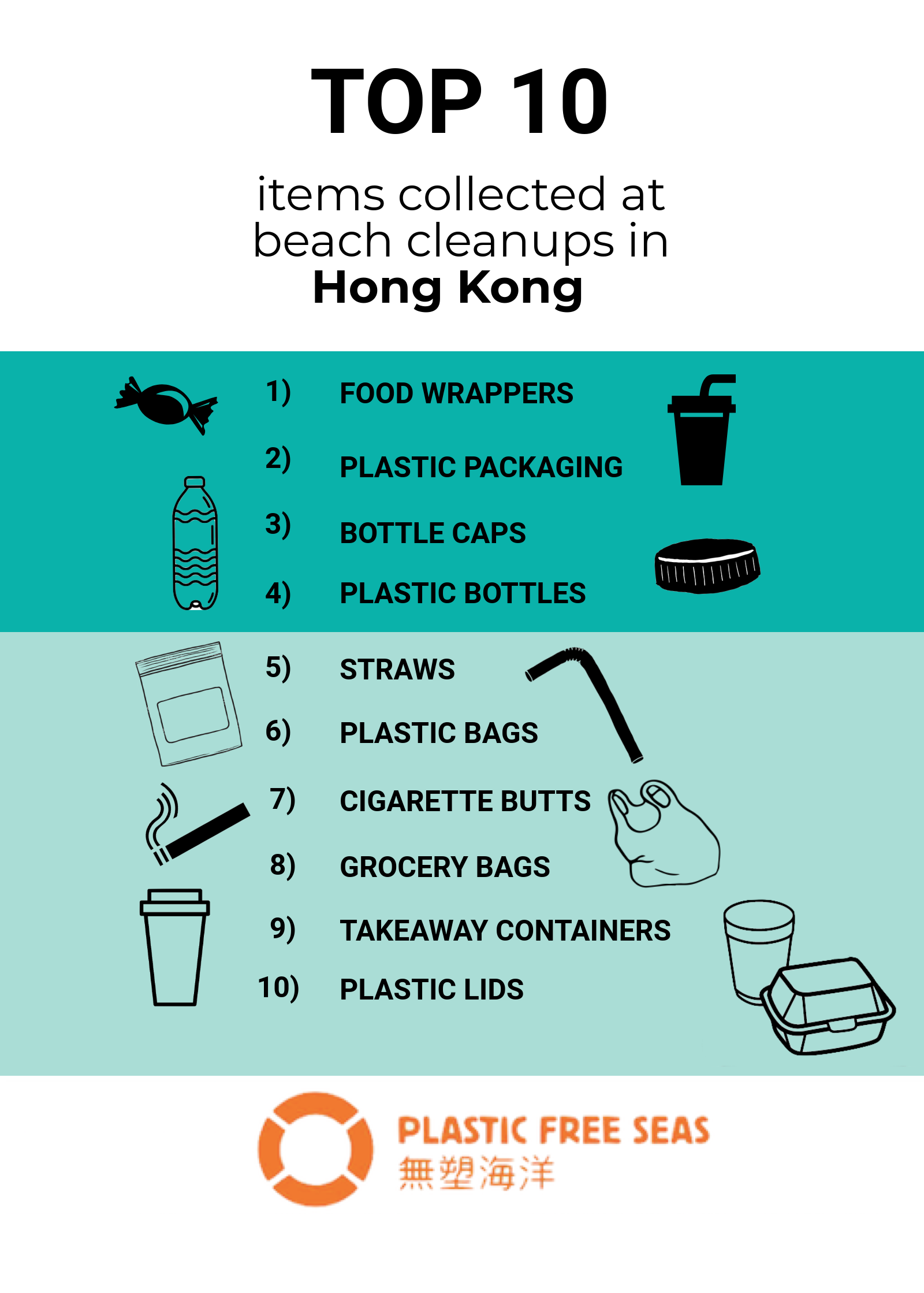 A BIG THANK YOU for your preparation, presentation & organization.
We've learned a lot from your talk and enjoyed very much the cleanup at the beach.
And now we know a bit of change of our habit can help changing the ocean & the animals.
Reduce, reuse & recycle the office waste is priority in my to-do-list now.
When you have done your beach cleanup don't forget to share your photos and efforts with Plastic Free Seas on Facebook and Instagram!