Beach Cleanup for Educators
Why do we do beach cleanups with students?
At PFS we believe that it's never too early for children to start going to the beach; the younger the better for the sensory learning experience. Beaches are meant to be fun places to explore and enjoy. With many hidden wonders and natural treasures to find, they are great places for children, and in Hong Kong we are so lucky to be surrounded by hundreds of beaches.
We also believe that it's never too early for children to start caring for our beaches.  We would prefer children were going to the beach to experience clean, healthy and unspoilt nature, and to play and enjoy the sand, water and all the natural delights a trip to the beach can bring. But sadly, in this day and age, and especially in Hong Kong, unspoilt beaches are not the norm.
With the PFS beach cleanup programme, we teach children about the good things on the beach whilst showing them how to protect themselves from the not-so-good things. This knowledge and awareness is useful when families are enjoying beach time together as they will be aware of the hazards that are unfortunately present in our marine environment. Knowing what to look out for, from natural hazards such as sharp shells, fish bones, slippery rocks, etc. to man-made items such as broken glass, medical waste and other potentially harmful objects and substances, is important information to learn.

Beach cleanups are opportunities to see first hand how our consumerist lives have lead to an increasing amount of plastic waste ending up in our oceans. Children can connect with items they find (bottle caps, food packaging, drink bottles, straws, etc.) and think about solutions – at a personal, school or community level – to this problem.

Over the years, we have seen many children fearful of nature, including beaches. It is well documented that people protect the things they love, and if they enjoy being in nature, they are more likely to be inspired to look after it. Our goal is to show students not only the problems on our beaches and in our seas but also the reasons why we should all care about and do what we can to protect this oxygen giving, food supplying lifeblood of our planet – our oceans.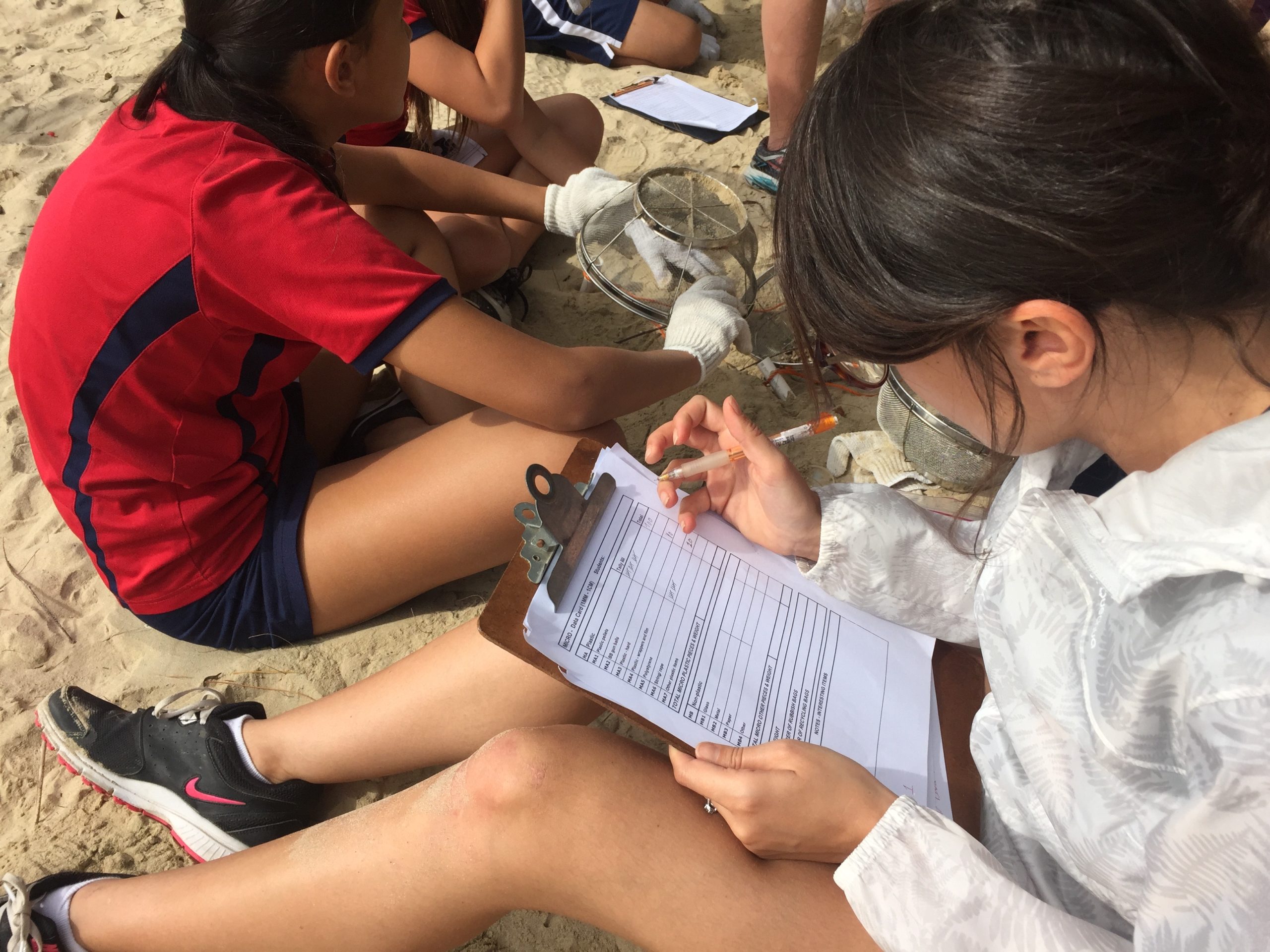 What to know before booking a beach cleanup?
PFS runs a combined talk and beach cleanup programme for schools. Learning about the issue first ensures that the students are prepared for their hands-on experience on the beach. They will have a good understanding of the plastic pollution issue as well as knowing 'why' they are doing a beach cleanup.
We have found that students get more out of the beach cleanup when they have had an introduction which can include a pre-trip planning and safety briefing.
The talk and beach cleanup can be conducted in English or Cantonese.
There is no charge for the talk but there is a service fee for schools for the beach cleanup. 
Useful Information for Planning your Event
There are resources which can be used to tailor your beach event to meet your educational needs.
We can focus on:
Data collection (for research projects and taking action)
Biodiversity, using the iNaturalist app
Microscopic beach analysis (using magnifying glasses and a microplastic collection)
Art (utilising natural and manmade found objects)
We are happy to discuss options upon enquiry. Please use the booking link above.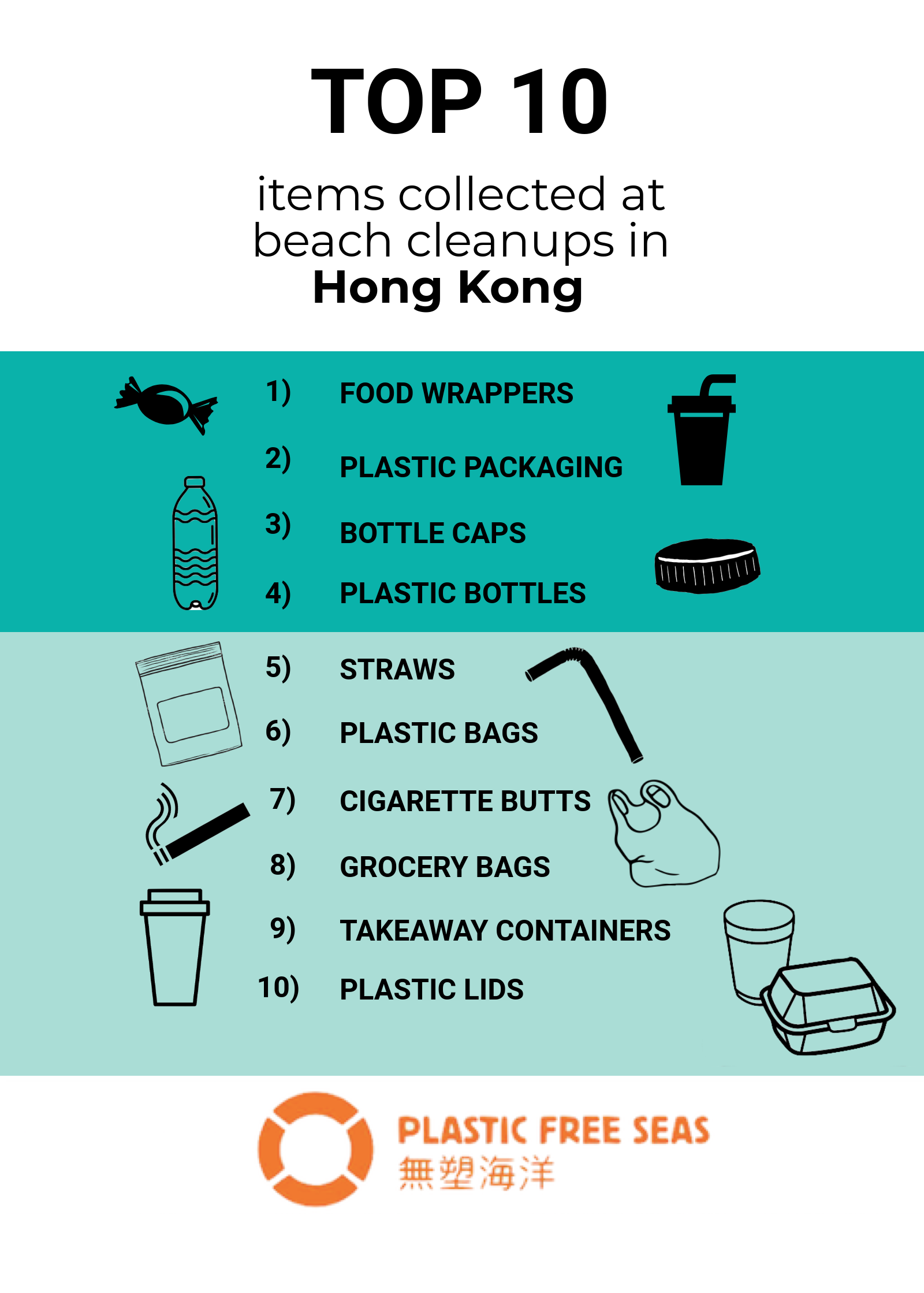 There are limited spaces allocated for student groups at our Community Beach Cleanup events. Please contact us if your students would like to join one of the upcoming events as a group.
After the talks and the cleanups, the students know more about plastic pollution and have an increased sense of social responsibility.