Single-Use Plastic
Single-use plastic, also called disposable plastic, is a general term for all the plastics produced for the sole purpose of being used once and then disposed of. 
What kinds of single-use plastics are there?
Hundreds, if not thousands of different types of single-use plastics are in circulation today!
These are some of the most commonly used:
food packaging
shopping bags
straws
drink bottles/containers
coffee cups, lids and stirrers
takeaway food containers
polystyrene food trays, cups and bowls
earbuds
candy wrappers
sachets for personal care & food products
lollipop sticks
balloons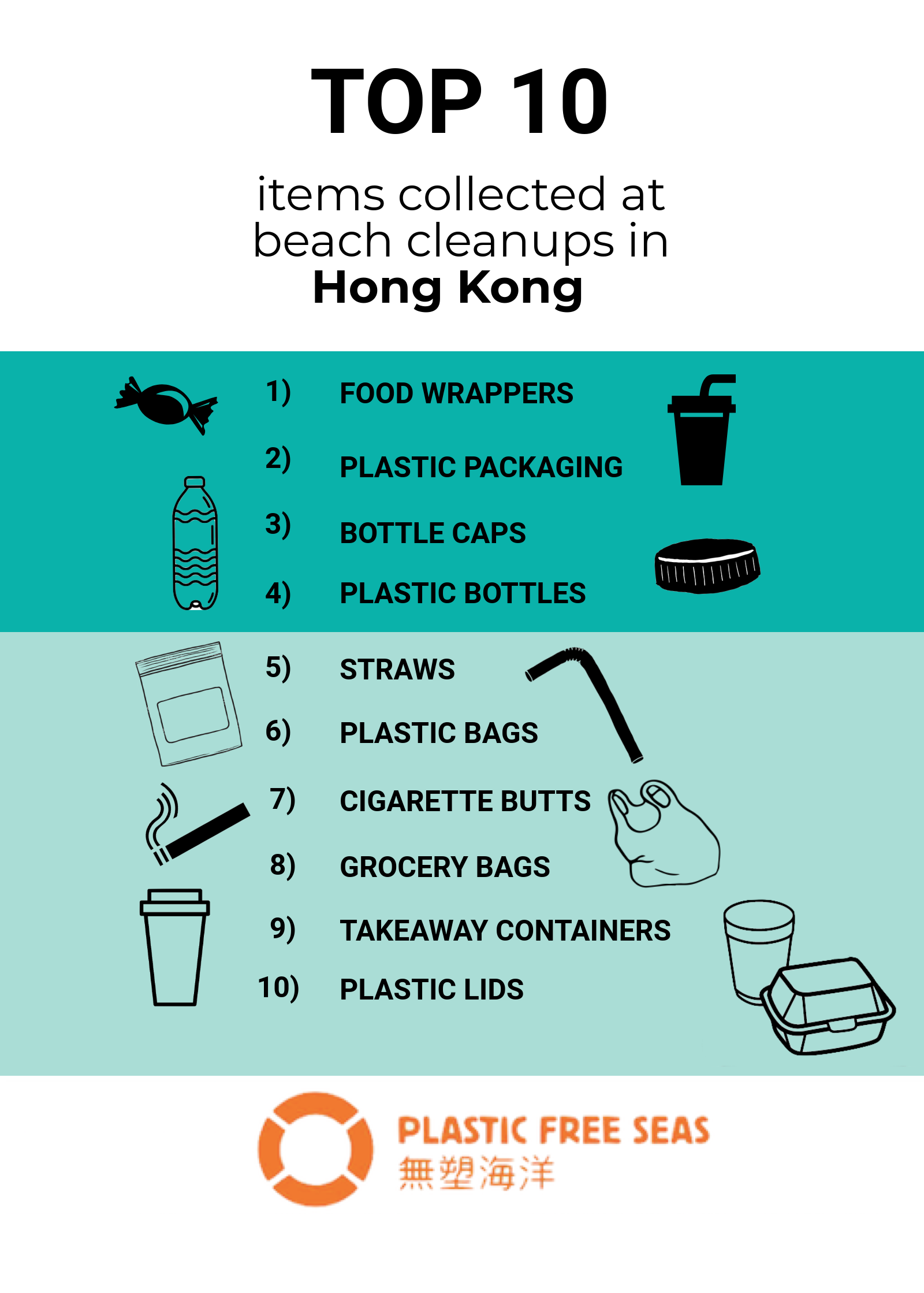 What problems do single-use plastics pose?
Discarded after only one use, these single-use plastics are often difficult to recycle and therefore regularly end up in landfills or dumped in the environment. Due to their low weight they are easily blown around by the wind and found as litter.
Furthermore, inadequate waste management and improper disposal contribute to their high incidence of land and ocean pollution.
Single-use plastics are not biodegradable and pose a big threat to the health of birds, fish and mammals. They are often mistaken for food and consequently ingested.
The rising volume of single-use plastics is posing a world-wide challenge.
Approximately 40% of all plastic produced is used for packaging!
What does the future look like?
The amount of plastic used for packaging is expected to quadruple by 2050 to 318 million tonnes annually – more than the entire plastics industry today!
With so much of our plastic being made specifically to be single-use, this means that the amount of plastic we throw away will only grow. If we don't change the culture of convenience and disposability by 2050, there will be 12 billion metric tons of plastic in landfills worldwide.
That's 2,000 times the weight of The Great Pyramid of Giza!
Considering that Hong Kong's landfills are estimated to be completely full in the 2030's, we need to stop using so much single-use plastic and switch to reusable options, and package-free products.
Plastic packaging and over packaging is increasingly common for processed goods as well as fruit and vegetables. Supermarkets are a sea of marketing and unnatural colours.
Can legislation make a difference?
Since 2018, more than 127 countries have introduced a restriction on the use/production/importation of particular single-use plastics such as plastic bags, cutlery, straws and foamed dining ware. This is in the forms of bans, extended producer responsibility (EPR) or taxes/levies. Government can also legislate on packaging requirements such as the amount of recycled plastic that must be used in products.  This helps to stimulate the recycling industry and the demand for recycled plastic. Governments can also use taxes on single-use plastic to incentivise businesses to seek alternatives. Some Governments are also responsible for implementing or regulating deposit return systems to enable the effective return of containers for recycling.
In Hong Kong we have a number of Producer Responsibility Schemes (PRS) in force. In 2009 the PRS on plastic shopping bags was introduced, which applied a 50c levy per plastic bag on customers. Since then there has been a PRS on waste electrical and electronics equipment (WEEE), and the necessary steps have been put in place to introduce a PRS on glass bottles. The government is working on the next PRS which will cover plastic beverage containers.
Single-Use Plastics Indepth
Drink Bottles
The biggest issue with plastic drink bottles is the scale in which we use them. Every minute one million plastic drink bottles are bought.
Polystyrene
95% of polystyrene products is air, which makes it cost-effective for the retailer to use but energy-intensive and expensive to recycle.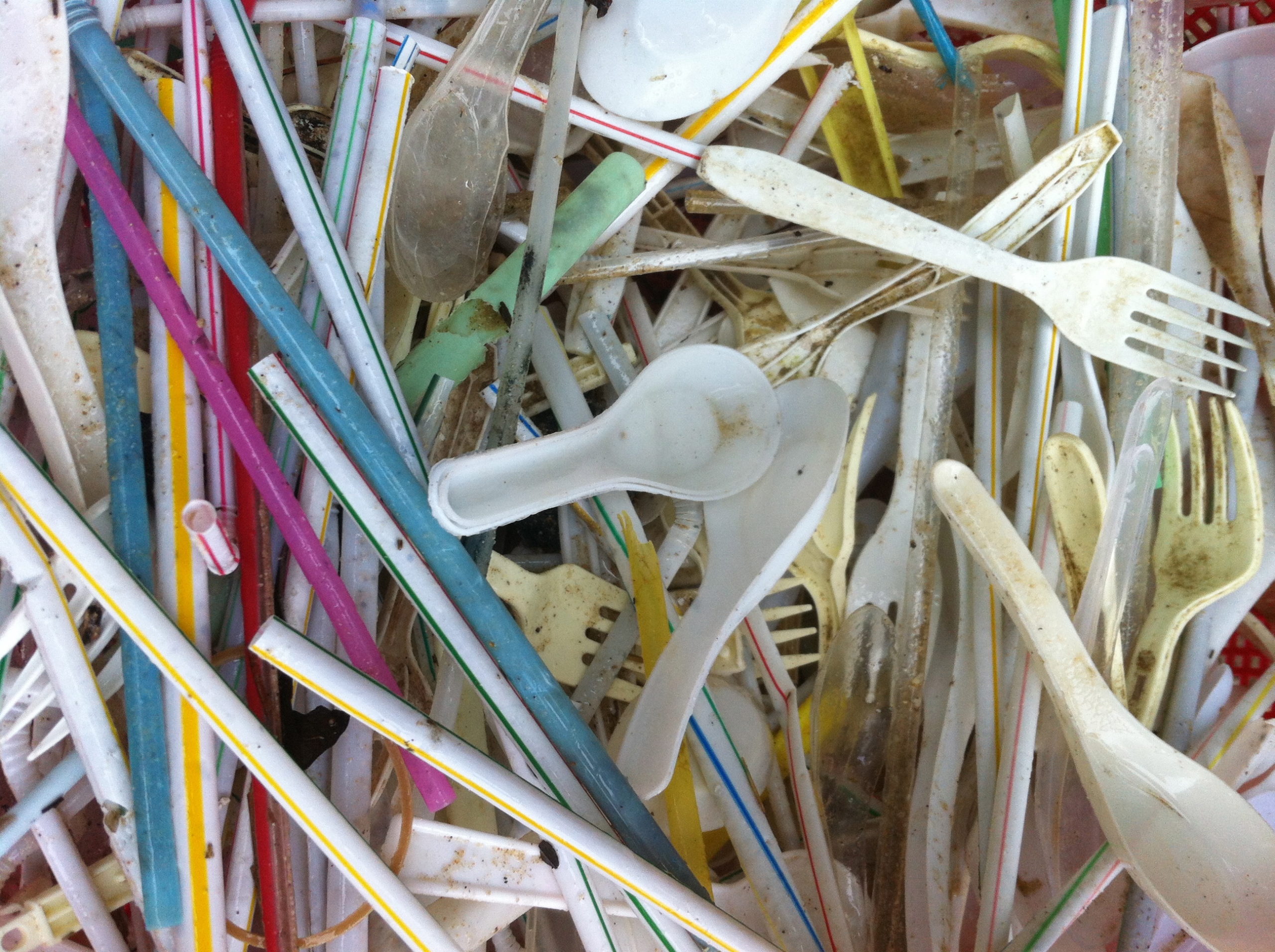 Cutlery
Plastic cutlery (forks, spoons, knives, stirrers and straws) dumped in the Hong Kong landfills makes up 10% of the waste plastics there.
Did You Know?
On average, plastic bags are used for 12 minutes.
Global estimates for single-use plastic bag usage per year is one trillion!  That equates to nearly 2 million single-use plastic bags used each minute.
Did You Know?
27 countries have enacted through law some type of ban on single-use plastics—either on specific products (e.g. plates, cups, straws, packaging), materials (e.g. polystyrene) or on production levels.
Did You Know?
As of July 2018, 127 nations have adopted some form of legislation (bans or tax) to regulate plastic bags as a measure to curb pollution caused by single-use plastic bags.
Did You Know?
Hong Kong people used an estimated 1.08 billion plastic straws in 2019!
Legal Limits on Single-Use Plastics and Microplastics: A Global Review of National Laws and Regulations
REUSE – RETHINKING PACKAGING (ELLEN MACARTHUR FOUNDATION)
THE NEW PLASTICS ECONOMY: RETHINKING THE FUTURE OF PLASTICS & CATALYSING ACTION
THE NEW PLASTICS ECONOMY RETHINKING THE FUTURE OF PLASTICS
JUSTIFYING PLASTIC POLLUTION. THE SHORTCOMINGS OF LIFE CYCLE ASSESSMENTS IN FOOD PACKAGING POLICY